Click the button to donate to the PTA through PayPal or Credit Card.
Please include your name and a note indicating what your donation is for (see below if you need help finding the notes section).
PTA Member Dues (Yearly) – $5
Fall Fund Run –
Teacher Appreciation –
SEP Dinners –
Extravaganza –
Your donations are greatly appreciated. Thank you for your generosity!
https://www.paypal.com/fundraiser/charity/2137819
---
If you are paying with PayPal…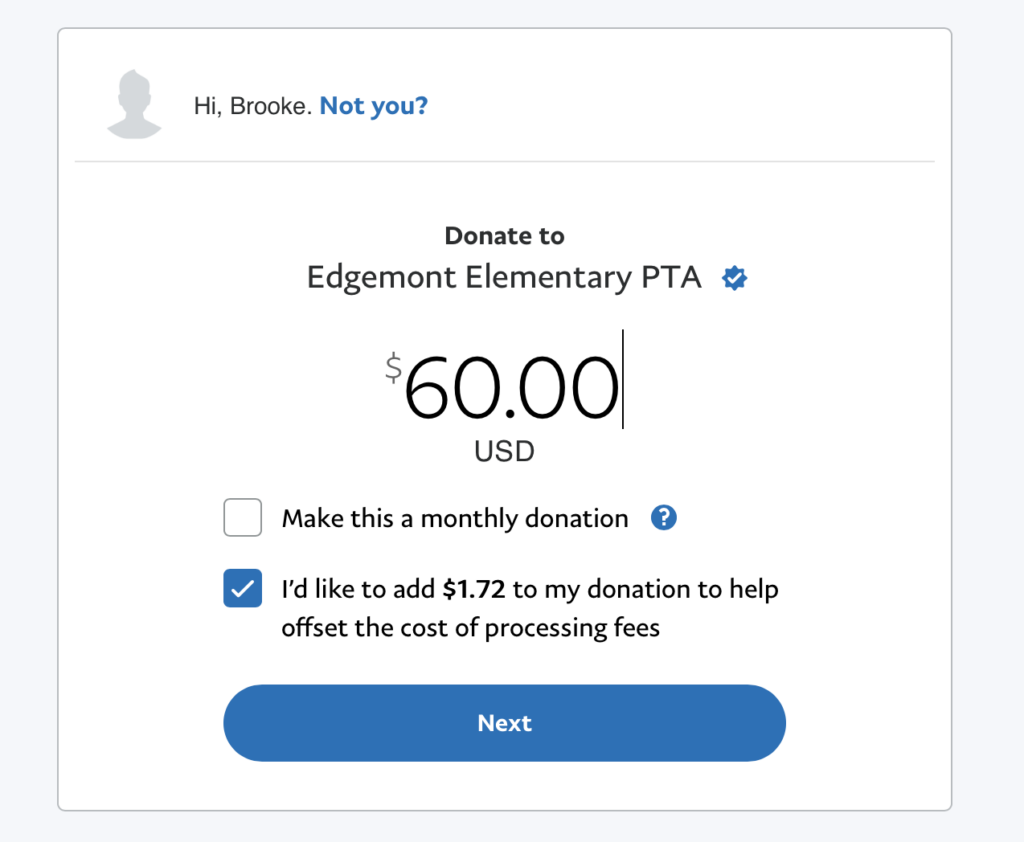 First Screen
Donating the processing fees is really helpful for us!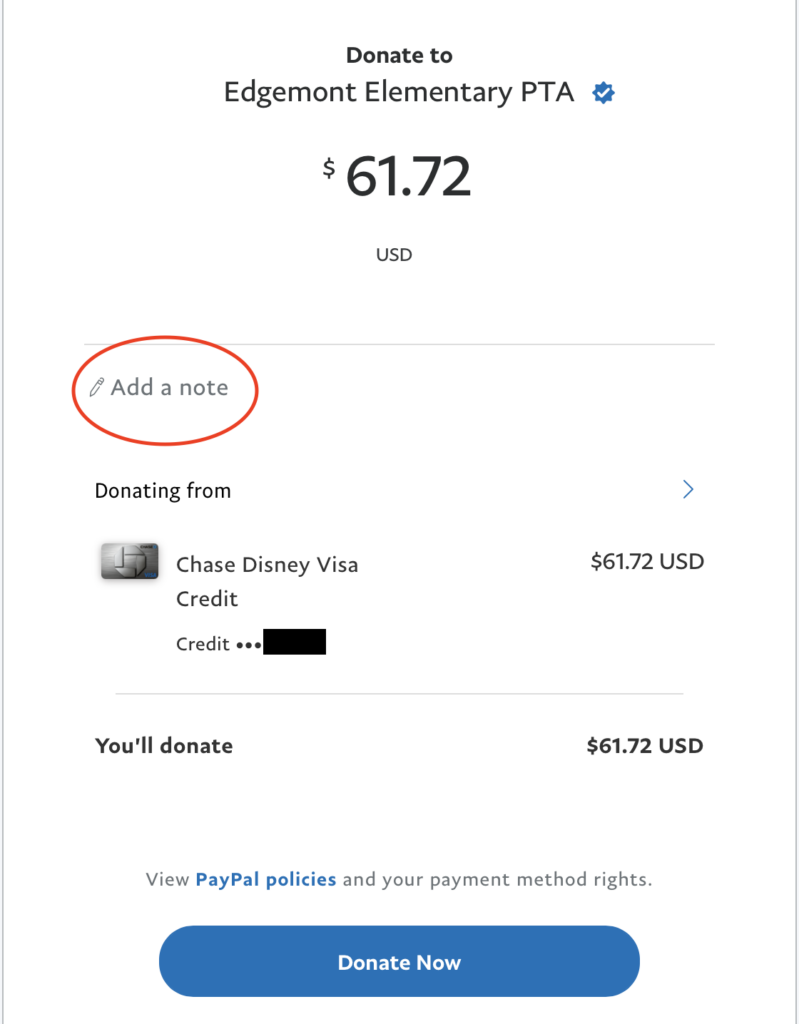 Second Screen
This is where you add the note.
---
If you pay with Credit or Debit Card…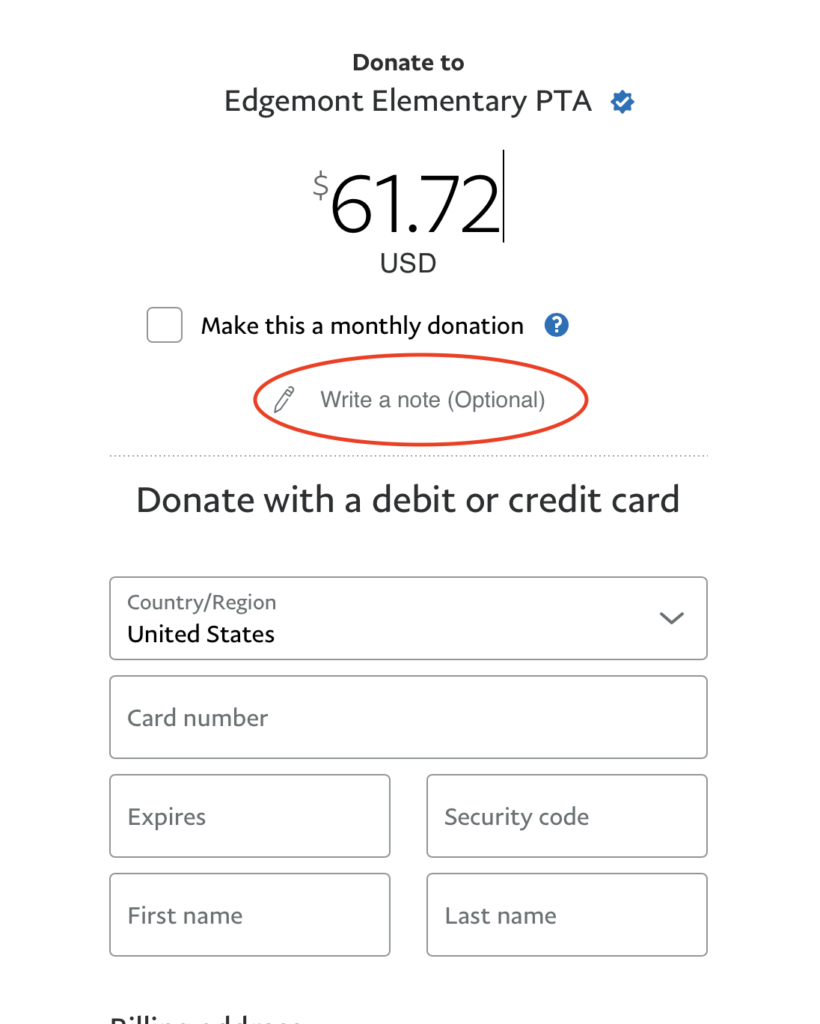 Add a note where indicated.